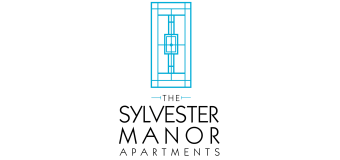 Sylvester Manor Apartments
Sylvester Manor
is an absolutely gorgeous Art-Deco building constructed in 1927 and containing charming architectural details and grandeur that simply cannot be found in modern buildings, such a limestone and marble throughout the structure, as well as oak trim and paneling throughout the common areas and units.
Sylvester Manor Apartments is situated off of Court Street, within a few blocks of Saginaw Street, in the heart of downtown Flint, MI. As a result, many fixtures in the community and anchor tenants surround the property. Specifically, the property is adjacent to Flint Police Department headquarters, as well as the Genesee County Courthouse, Genesee County Administration Building, Flint City Hall and the Flint Journal headquarters. With easy access to 475, schools such as Kettering, Mott, and University of Michigan -Flint are just minutes away. Additionally, businesses such as Plante & Moran, Chase Bank, Citizens Bank, and an abundance of eateries and small shops surround the property.
Also notable is Sylvester Manor' s 2-block proximity to Mass Transportation Authority (MTA), which is the area' s only provider of public transportation. Availability is extremely limited, so CALL TODAY!